Born Lesane Parish Crooks, the late legendary rapper, record producer, actor and poet Tupac Amaru Shakur made the list of Rock & Roll Hall of Fame Inductees. Six inductees were announced and Pac happens to be the only rapper among them. In what was titled Class of 2017 Induction, the following names were earmarked for the prestigious recognition –
Performer Category:
• Joan Baez
• Electric Light Orchestra
• Journey
• Pearl Jam
• Tupac Shakur
• Yes
Award for Musical Excellence:
• Nile Rodgers
The 32nd Annual Rock & Roll Hall of Fame Induction Ceremony will take place on Friday, April 7th 2017 at Barclays Center in Brooklyn, New York. Artists are eligible for inclusion in the Rock & Roll Hall of Fame 25 years after the release of their first recording. Artistes who demonstrate musical excellence and influence on other performers or genres; length and depth of career and catalog; stylistic innovations; or superior technique and skills are considered for induction.They are nominated and voted on by over 900 musicians, journalists and critics plus every living Rock Hall inductee.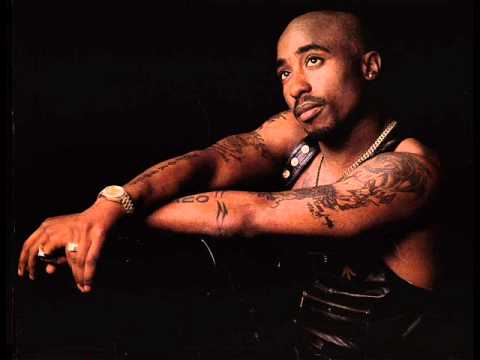 Meet the Legend – Tupac Amaru Shakur
Described as complex, personal, fearless and authentically larger than life, Tupac Shakur is one of the most complex figures to emerge from any form of art, hip-hop especially.
His naked emotion and fearless personal revelation were a direct influence on emcees from Eminem to Kendrick Lamar. "Every rapper who grew up in the '90s owes something to Tupac," wrote 50 Cent while paying tribute to Shakur as one of the "100 Greatest Artists Of All Time."
Tupac was born into struggle but grew up to become not just a multi-platinum rapper, but a movie star. He managed to become both the "realest" artist, in a genre obsessed with authenticity, and larger than life. His songs preached activism and nihilism, expressed rage and love, raised questions without answers. He was a lightning rod, a screen onto which millions of people continue to project their feelings about rap, about race, and about the young black man in America today.
Tupac's first solo album, 2Pacalypse Now, instantly generated both acclaim and controversy. Though the single "Brenda's Got A Baby" demonstrated his empathy and conscience, the album's unsparing examinations of street violence and police harassment led to a public condemnation by ex-Vice President Dan Quayle.
This tension would continue to play out over the next five years, as Tupac's life grew increasingly tumultuous and his popularity escalated. "Keep Ya Head Up" and "Dear Mama" were heart-tugging, feminist anthems; elsewhere, he could be brutally misogynist and violent – a side of his work which escalated when he became part of Suge Knight's Death Row empire.
But even as his rap sheet grew, his records kept getting better, culminating in 1996's All Eyez On Me, which spawned five singles, including two Number 1 hits, "California Love" and "How Do U Want It."
In his brief five years career, Tupac Shakur sold over 75 million records worldwide, with All Eyez On Me and his Greatest Hits collection both surpassing the ten million sales mark.  Since his murder in 1996 at the age of 25, Tupac's legend and impact have continued to expand across the globe. He has become an international symbol of resistance and outlaw spirit, an irresistible contradiction, a definitive rap anti-hero.
Source: LIM