Who is Timix?
On October 7th 1992, Oluwatimilehin (Timi) Ajayi made his first entrance at Whittington Hospital in London. Shortly after his birth, young Timi moved to Anthony Village in Lagos Nigeria with his mother where he settled into the stir of the lively city. A hubbub of ambition, creativity and contradiction, Lagos offered Timi the most fertile of soils for his mind to flourish. Described by his mother as a ''wonderful'' child, Timi shied away from ordinary child's play and immersed himself in artwork, dance and of course music. Timi's flair for the arts grew.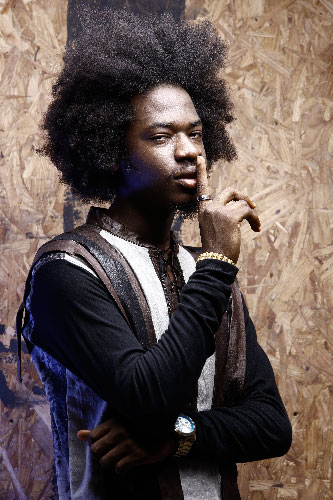 He started competing in national competitions gaining confidence and a deep appreciation of the mastery of expression. As he grew older, he gravitated more towards music and found solace in the expressionary form of poetry. Although he was still a student, Timi began to write thought provoking pieces on the obscurities of life with exceptional maturity and eloquence. His talent for literary expression was undeniable and so was his desire to have his words heard. Before long, Timi found himself performing his pieces to his family and friends with a rhythm and passion that was unparalleled. It was then, in the most unassuming of towns, a diamond surfaced amongst the rough.
In the years that followed Timi evolved to who we know today as Timix – an incredibly stylish and dynamic lyricist and performing artist. He has released two well received mixtapes, 'Mixed Breed' and 'Mindful Madness' in addition to a number of successful singles such as 'Ko Wole' and 'Konji Na Bastard'. During this period, he also completed an undergraduate degree at the top ten English Russel Group institution Lancaster University and obtained a first class qualification at Harvard Summer School. Armed with a sharp mind and pencil, Timix is on a steady path to challenge the crippling status quo which governs certain standards in Nigeria and (ultimately) globally though the power of music.
Music done by Timix.
Videos by Timix.
For more info on Timix, Click here